I have always loved Communication Arts magazine. But they just fell down a few notches with their new Advertising Annual. They recognized Ogilvy & Mather's TV campaign for American Express. You know, the one with the smiley faces. The campaign that American Express pulled last February after realizing that O&M have lifted the idea from Francois and Jean Robert. The judges for Communication Arts included Susan Alinsangan, Brian Brooker, Mark Fitzloff (Weiden + Kennedy), James Mikus (McGarrah Jessee), Mylene Pollock (Leo Burnett, Chicago), John Stapleton ( 22squared), Mary Webb (Arnold Worldwide). I guess the question I would like to ask them is do they approve of plagiarism and appropriation?
Here is an image from the print campaign. Everyone has seen happy and sad faces because Francois and Jean Robert have been producing books with faces since 1978. They have inspired many people with their books and there are many blogs and websites dedicated to faces these days. Francois and Jean Robert have helped all of us see the world in a different way because of their books. An original idea? Perhaps, perhaps not… but they have produced 4 books with copyrighted images. Their first book was produced in 1978 for Pentagram London. A second book called Face to Face was produce by Lars Mueller in 1995. Other titles are "Faces" © 2000 and "Find a Face" © 2004, both produced by Chronicle Books. There have been art exhibitions with their faces in Switzerland, Germany and Holland. Their work has been recognized in many award show, including Communication Arts, the AIGA, Graphis, the Art Directors Club and the One Show.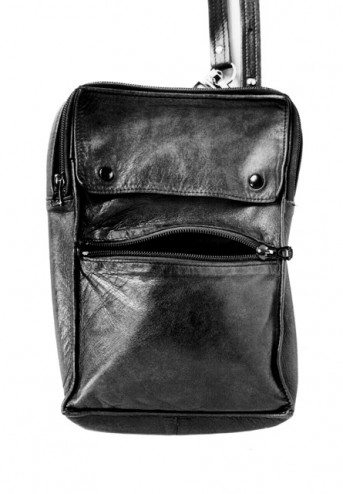 The truth of the matter is that Ogilvy & Mather didn't just happen on the faces idea because they saw faces in the world or faces on Flicker. They approached Francois Robert through his rep in 2006 to use the faces concept to showcase the Audi A3 with TV and print advertising in South Africa. They asked for an estimate, which was sent and Francois never heard back from Ogilvy&Mather. They went ahead with the campaign with someone else. Then in 2009 Ogilvy & Mather used the faces concept again for American Express. Coincidence? I think not.
American Express spent millions and millions of dollars for these ads. The faces ads ran all of the time. And what did people remember? The message? The company? The agency? No, people remembered the smiley faces set to beautiful cello music.
The question still is, who owns an idea? Is is OK to steal the idea for commercial gain in the case of Ogilvy & Mather? Is it OK because agencies do this all of the time? Even though all of the Faces books are copyrighted, you cannot copyright an idea, even though some of the images were practically duplicates from the "faces" book.
What if it were your idea? Your music? Your blog? Your photo? How would you feel?
What do these award shows mean? I used to believe that to be recognized in a show like CA meant something. Communication Arts is supposed to stand for the best in visual communications. They probably do, in most cases. But not all. But to have the judges recognize this particular campaign is insulting. It is featured on the cover of the magazine. Let's reward the thieves. We live is a culture that approves of appropriation as a valid art form. The artist Richard Prince has made a career of appropriation of Marlboro ads, photographed by Jim Krantz. in 2008, MOMA had an exhibition called "Pipe, Glass, Bottle of Rum: The Art of Appropriation." Recently MOMA celebrated appropriation, again, with a photography exhibit called "New Photography 2010: Post-Appropriation. Post-Appropriation??
Appropriation is accepted, and even rewarded in our society today.
We seem to be blind to that little © and what it means.